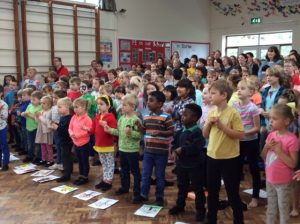 On CAFOD Harvest Fast day, we held a Brighten Up the Harvest service with each class praising and thanking God through dance, prayers, poems, song and art. Many parents attended and supported our Harvest Market which followed. The School Council helped to organise and serve at the annual market; we raised £367 for CAFOD.  Tinned and dry food has been donated to two local food banks.
Then we had a one hour schoo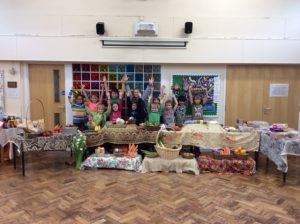 l relay water challenge. Each child carried a bucket full of water as part of their class relay efforts. We thought about what it must feel like to have to walk for a whole hour to collect water for our families.
We had intended to walk around the field but it rained!!